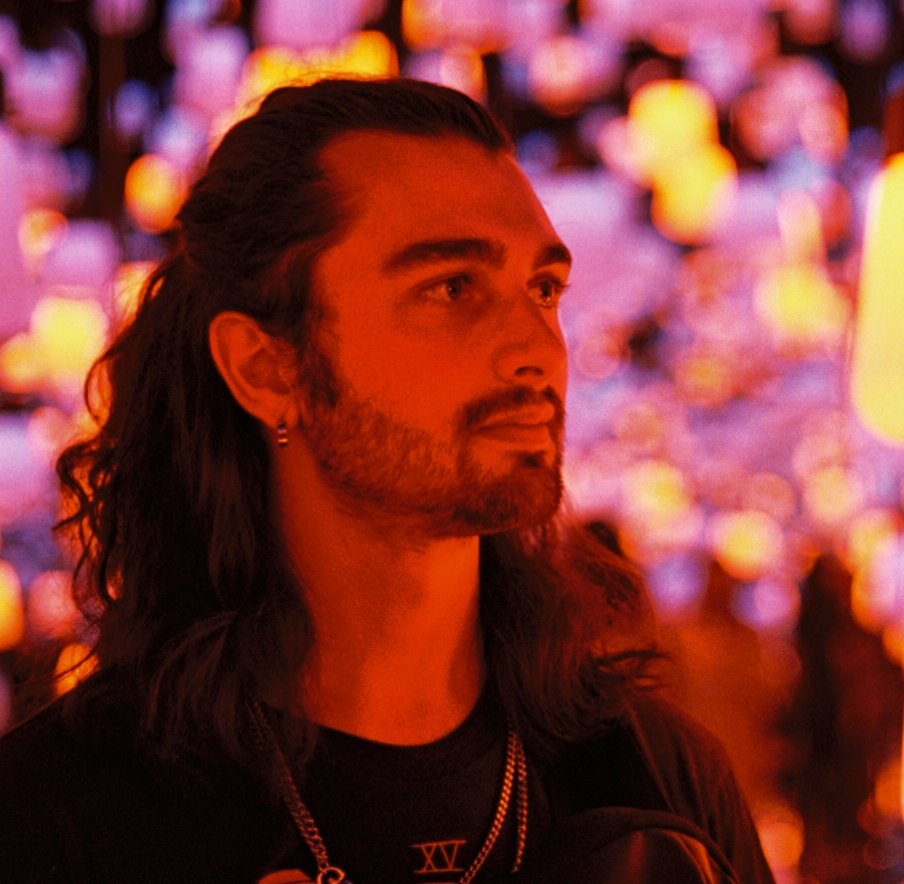 Indy Judd
Product Designer
Spotify For Artists
Enhancements for Spotify's artist portal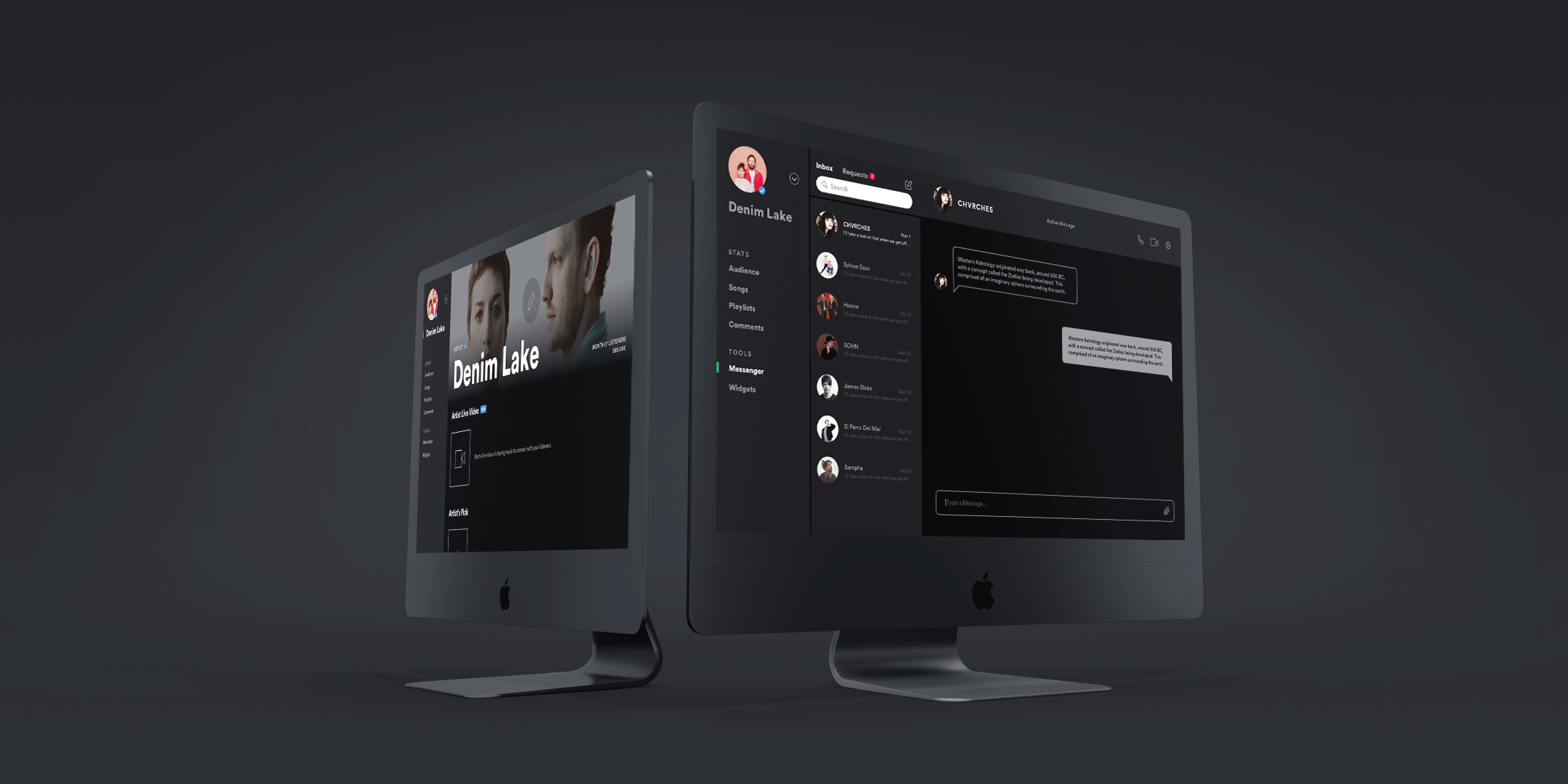 Intro
If you don't use it, you must hate music (you monster), love to sift through the brilliant weirdness on SoundCloud, or you use Tidal (lol jk).
For me, a day doesn't go by that I don't open Spotify at some point. But there's a part of Spotify most of us never see:
The UI for artists to manage their page and see personalized statistics.

Background Research

What are we working with?
My team had approx. 10 hours a week over 4 weeks to work together in person.
But before doing anything else we needed to know what we were working with, so some musician friends got us access to the product (currently a website separate from the app).
In addition to studying our product, I conducted research into competitors to understand points of differentiation and strengths that might present options for Spotify for Artists.

Foundational Research

What are our users' stories?
After we had familiarized ourselves with Spotify's offering, we needed to find out where it was meeting our users' needs and where there were opportunities to improve the experience. We started by doing some usability testing and asked about our users' opinions of the current state of the site.
We found that our users experienced little friction while navigating the site, and were fond of the current configuration. In fact, many of them wanted more complexity in the features that existed and new features to be introduced.
After confirming that we didn't need to address system already in place beyond a few minor tweaks, we realized there would be a better ROI from adding features and functionality.
Here's some high-level context about being an artist on Spotify that we gleaned from early conversations: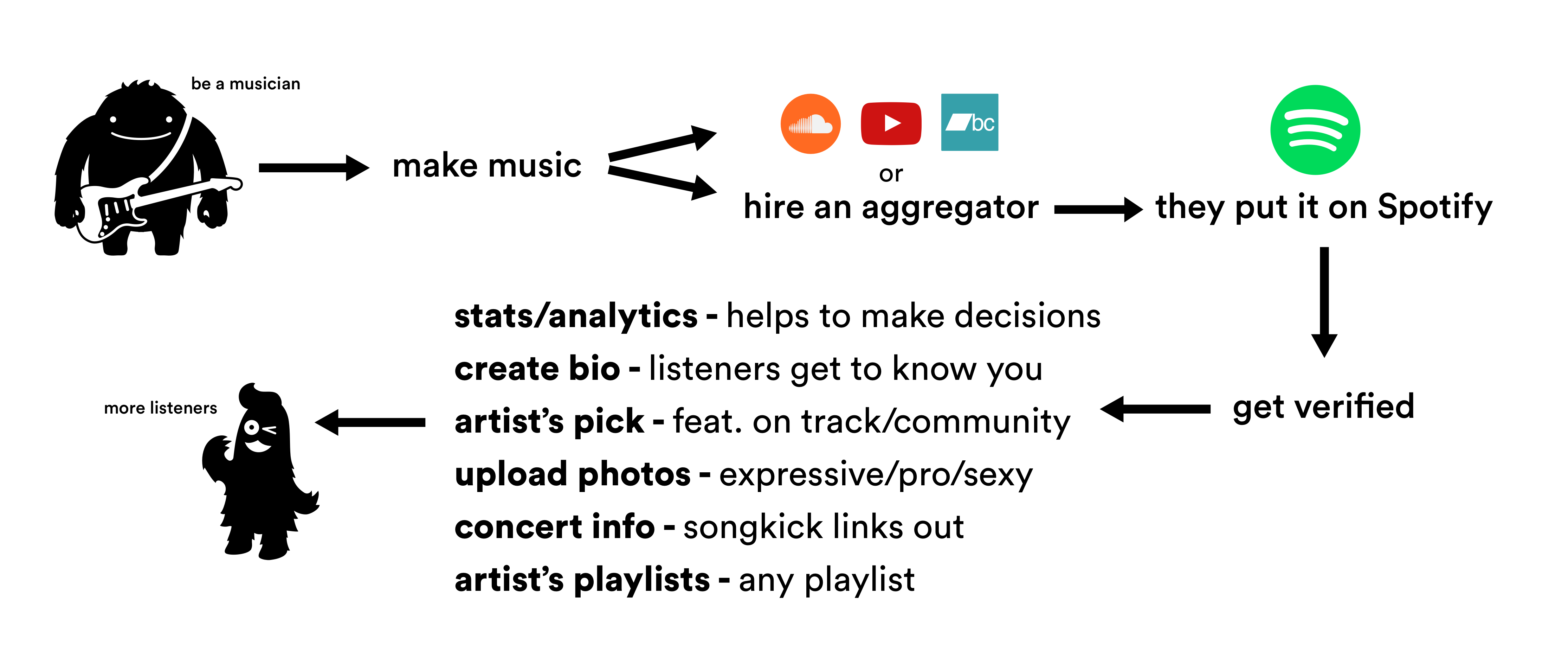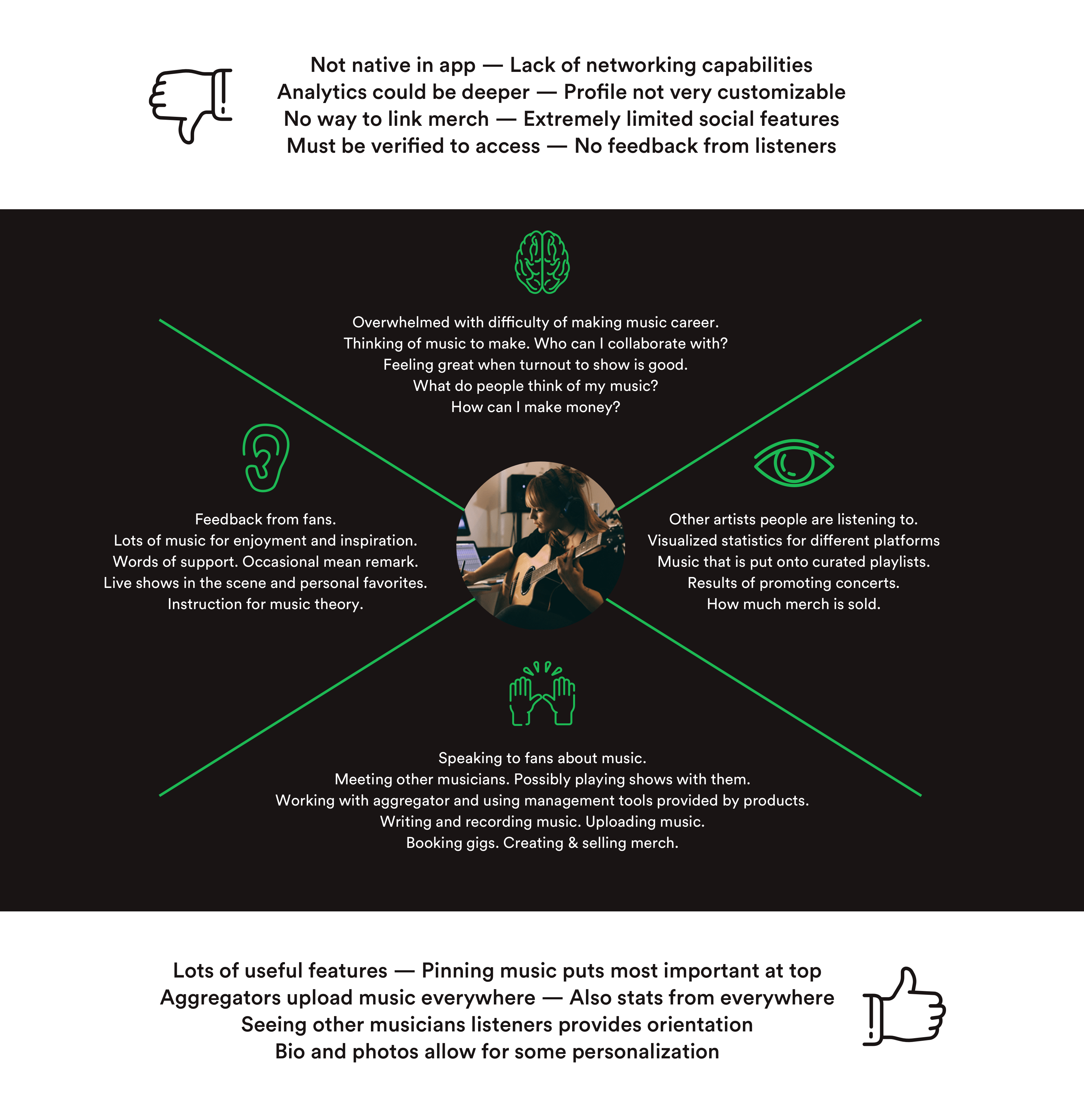 Cultivating Empathy

Who are we designing for?
I understood the process of getting music on Spotify; a good start, but not particularly actionable.
To find opportunities, we coordinated a series of in-depth interviews. We spoke with musicians from a range of popularity and genres, all of whom had music on Spotify. Some were still very local, others had been featured on Spotify's curated playlists.
Analysis of the notes, audio recordings, and emails revealed primary pain points as well as insight into user perspectives.
We understood our users on a deeper level, so we captured this insight just in case we needed to share or refer to it.

Defining The Problem, Product, and Information Architecture
Now that we knew what our musicians needed from the product, we wanted to parse through possible features and how they would fit into the existing structure.
To accomplish this we audited the current features and merged our user stories into the sitemap. This helped us fit our ideas into the big picture without disrupting the experience our users were already enjoying.

Insights And Their Resolutions:
Concerts are the best way to reach people and make connections
Solved by: Adding a live video feature to broadcast to your followers, available on your artist page or by tapping/clicking push notifications. This feature was suggested by multiple musicians as a way to bridge the gap they felt between themselves and their listeners.
Our artists indicated they felt that there aren't any digital products that facilitate musical collaboration, Spotify is in a position to provide unique value with a community of musicians
Solved by: A P2P messaging feature between artists a la Facebook Messenger — a screening system through accepting/dismissing requests to start conversations would prevent abuses like spam and provide a smoother experience by leaving interactions to the artists' discretion. Taking inspiration from Facebook Messenger saved us time, provided a level of familiarity to our users, and is a thoroughly vetted product in its own right. This feature would fit into the beginning stages of the musical collaboration process, with functionality like video chat and the ability to send music back and forth to assist that.
Over and over we were told by musicians that they would like more direct feedback from their listeners to understand how their music is received
Solved by: Adding the ability for listeners to comment on songs, rate comments, and for the artist to track those comments. Spotify used to have comments but nixed them citing low engagement. However, we surveyed Spotify users to find out if they used comments when they were enabled. Most were not aware that the feature ever existed and indicated they would use such a feature. This and the level of engagement on SoundCloud's comments gave us confidence that with the right implementation it would succeed.
There were a few lower priority gripes that we included adjustments for
Solved by: A few minor changes such as integrating Spotify for Artists directly into the desktop app and improving connectivity with social media.
I spoke to a few more musicians I hadn't spoken to for about one hour each. I asked them about their experiences with collaborating and if or how it is frustrating.
I also asked about how they connect with fans. Spotify for Artists is best equipped to help the early stages of meeting, contacting, and coordinating collaboration.

One artist raised concerns about shy musicians not being as interested in a video feature but based on the amount of positive reception from other artists it was determined to be an edge case and not a concern for our primary persona.
Between interviews and some follow up questions sent to those we already interviewed, our ideas were validated.
Time to design them.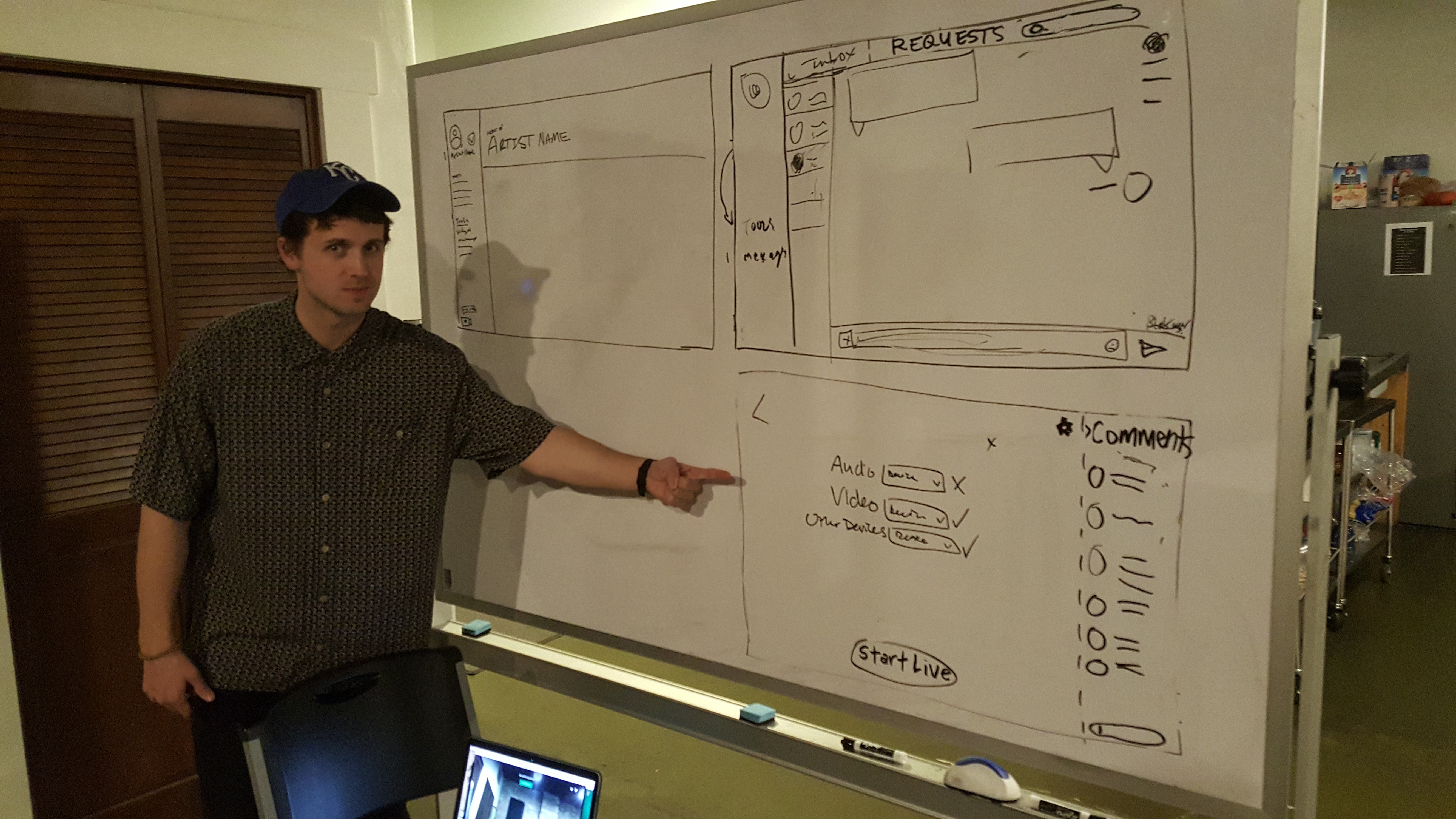 Ideation
How might we capitalize on these opportunities?
We had less than 2 weeks to complete this project. The three of us collaborated on ideating, jumping back and forth between the whiteboard and paper sketches.
This approach allowed us to progress rapidly until eventually, we visualized a few options in Sketch.
I took the live video feature and comment stats, Kyle took the messaging feature, and Kiel took the profile.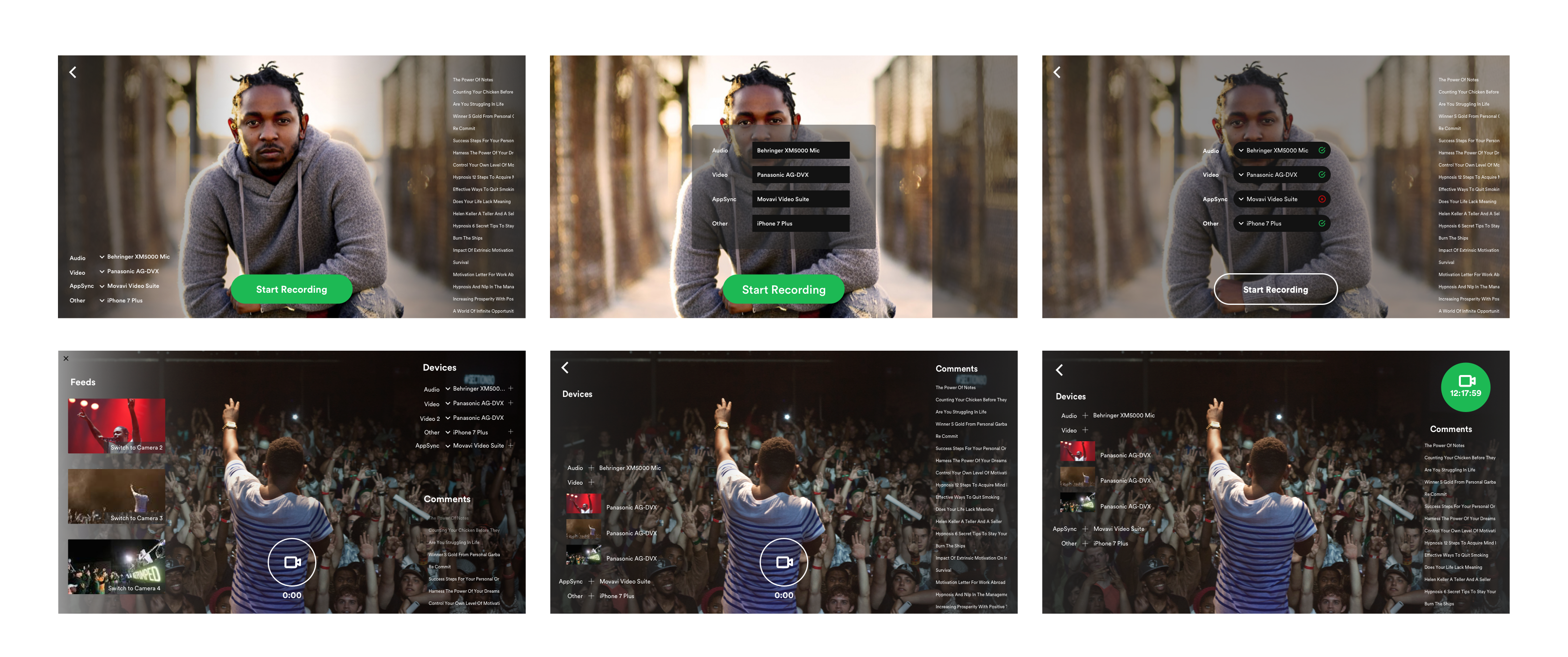 Iterating To Hi-fi Mockups

How do we create a remarkable experience?
We struggled to work out all of the possible problems that could be created by a P2P messenger.
Obviously, Kanye would be subject to a lot of spam. We brainstormed possible solutions to these issues, for example, a suggestions system that works differently based on your popularity (locale, fame, genre all weighted accordingly).
A lot of deliberation and feedback was required to fine-tune the exact way the requests system would work. There were a lot of user scenarios to take into account, like how to reverse an accidental rejection.
Also, we decided on a few other functions that would be ideal to integrate into the messenger based on the insights we gained about the early stages collaboration: video chat, the ability to send sound files that could be played in the thread, and a few other tools.
There was a lot of discourse and review before we nailed down the details and had mockups that could be implemented.
Eventually, we got there.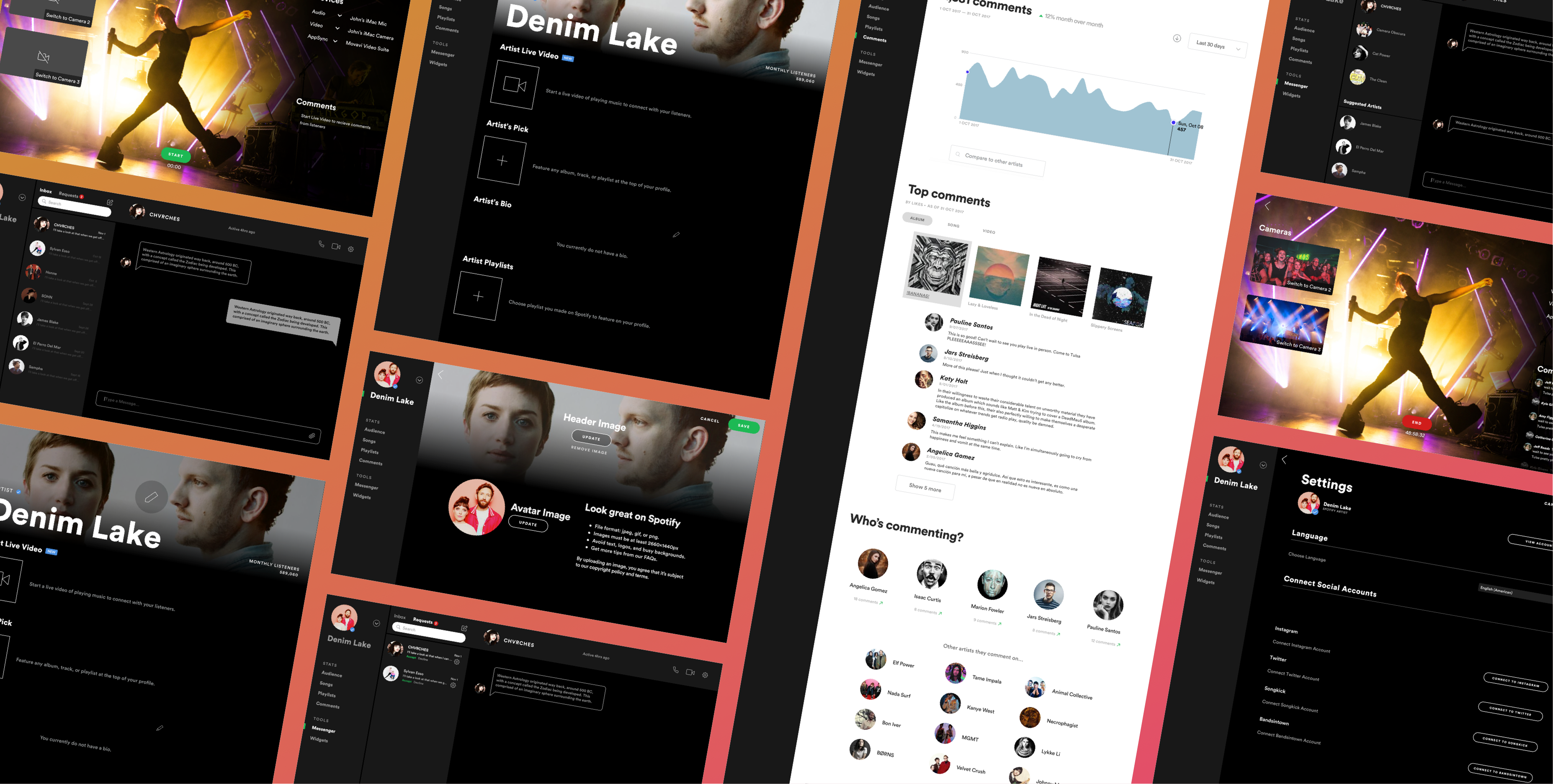 Usability Testing And Feedback
What can be improved?
I made sure to stay mindful, if not vigilant, of any potential usability issues. I frequently put the design in front of peers and users and asked questions to find out whether or not it fit their mental model or expectations, and watched for points of friction.
This helped me stay aware of the assumptions we were making and avoid designing for myself.
To learn about what we might have missed I used Invision to create a prototype that brought together everything we had made.
Some More Insights:

The mechanism for changing your pictures on the Profile page was unclear
Solved by: Adjusting the icon, placement, and contrast of the icon.
There were a lot of new features that were being added
Solved by: Onboarding through links to guides on Spotify for Artists blog (a robust resource already leveraged well) accompanied by release notes and some contextual tooltips to make sure the users get the most out of the updates.
These updates affect more people than just the artists
Solved by: Clarifying the kind of support that would be afforded to the team that owns the side of the product listeners interact with. We spoke about how the new features could be best implemented to maximize value to multiple personas while designing it. Interteam collaboration would create a symbiotic environment for both creators and consumers.

Reflection

So what now?
I learned a lot by working on a product that is already well established because instead of conjuring value from nothing, I had to find the best way to increase or add it. I love using Spotify, in fact, I listened to nearly 2,000 different artists over the course of 26,749 minutes this year.
But for all of that music consumption, the artists I listened to made a minuscule amount of money from me. Being able to hear the ways Spotify could help them reach their goals was a breath of fresh air since the music industry has been upended. Companies (established or yet to exist) need to find new ways to make a viable pursuit out of the creation of something so important.
Ultimately, by providing musicians with the tools to create communities and find new mediums for their creativity, Spotify would be adding distinct value to the point at which it could transcend being a warehouse of music and become an accessible space for deep appreciation and artistic opportunity.